Travel is in our Breath
At Charity Tours we do not cater to commercial tourism or mass tourism. We strictly believe in creating the charity tours for your travel to India and Asia with rich experiences to provide you a wholesome potpourri, a stunning concoction of a country which is mystic & divine, which is real yet romantic. Charity Tours is a brand owned by Sanyog Gupta Voyages (SGV).
Our professional presence in the travel world, catering to clients who wish to travel to and around the Indian Sub-Continent, dates back to 19th century. Travel is in our blood, resulting in generations of deep connections to the Sub-Continent that are professional, knowledgeable and cultural.
With offices in the various parts of India and marketing offices in India & Asia, Charity Tour's teams are trained with in-depth knowledge, on site experience and a sensitivity to our client's needs that result in a seamless, expert service, ensuring the most stress free experience while planning your trip.
We promise that each of the tours churned out for you by our experienced tour advisers shall be a creation in itself, bringing in the best of India on a platter to your Taste. We specialize in understanding the expectations from a holiday and present to you the best of India and transpire every tour holiday into a dream holiday.
Charity Tours has been leading the way in charity challenges since we originated the concept in 1997. Nearly about two decades, US$ 15 million has been raised for hundreds of charities. 8,000 people have cycled, trekked, run, climbed mountains and ridden horses to all corners of the globe while taking part in a charity challenge event with our Charity Tours. We're always coming up with new and innovative ideas.
Our portfolio includes treks, bike rides and cycle rides, mountain climbs, rafting, skiing and community challenges in India and its sub-continent.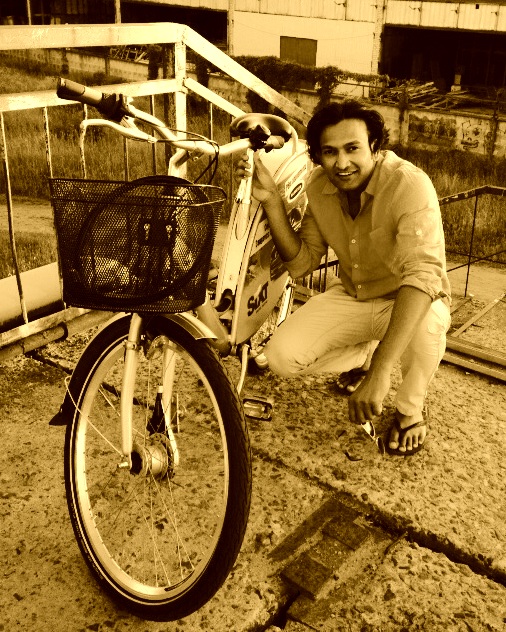 "Charity Tours has been organizing various charity challenges in India & Asia for many world known charities based in USA, UK, Australia, Germany & France."
Word of Honour
To offer inspiring travel in the Indian subcontinent that will create unforgettable memories. It is a pledge to explore breathtaking locations with our socially and environmentally responsible leaders, who are always present to satisfy the needs of our clients and forever exceeding their expectations.
The Ideology
Our Ideology, 'we do not compete with anyone, we compete with ourselves', is backed by a team of passionate travel professionals with our ethos rooted in discovery, comfort and superior services. We ensure that the farthest reaches of our country begin to feel like home, and the mind reverberates with new experiences and wonder. Our ideology is riveted on four pillars.
IT Base: It is all-important for us to provide all information and services on a strong and secure technology base, so accessing the information is easy for the clients. Be it booking, reservation, help and sharing itineraries, we use a start of the art technology to ensure smooth and convenient journeys.
Route Revolution: Tuned firmly to the pulse of the Indian Subcontinent, Sanyog Gupta Voyages believes that the off-road trails are the most thrilling ones. It is our constant endeavor to do deep research and offer exceptional itineraries in breathtaking locations, with knowledgeable experts who can help you unearth hidden gems.
We Pamper: We believe that travel is not only about visiting new places, but it changes the prism through which one sees the world. We pamper to ensure that there is minimal intrusive footprint and that each itinerary adds a dimension of sustainability in tourism.
Product Transformation: We keep our attention on not just where you go but also how you go. Offering you a span of options for transportation, accommodation and activities to complement your trip. We seek the best travel arrangements as the backbone for a successful trip, so only the experiences can be the focus of your time.